Wedding Favor Gifts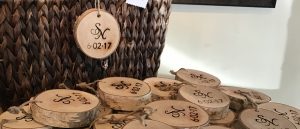 Create an unforgettable keepsake and family heirloom using one of our fully customizable branding irons. Further, the branding iron, itself, also makes for a unique and memorable gift.
Showing all 4 results
View cart
"Custom Western Style Branding Iron 3″ x 3″Steel or Stainless Steel" has been added to your cart.